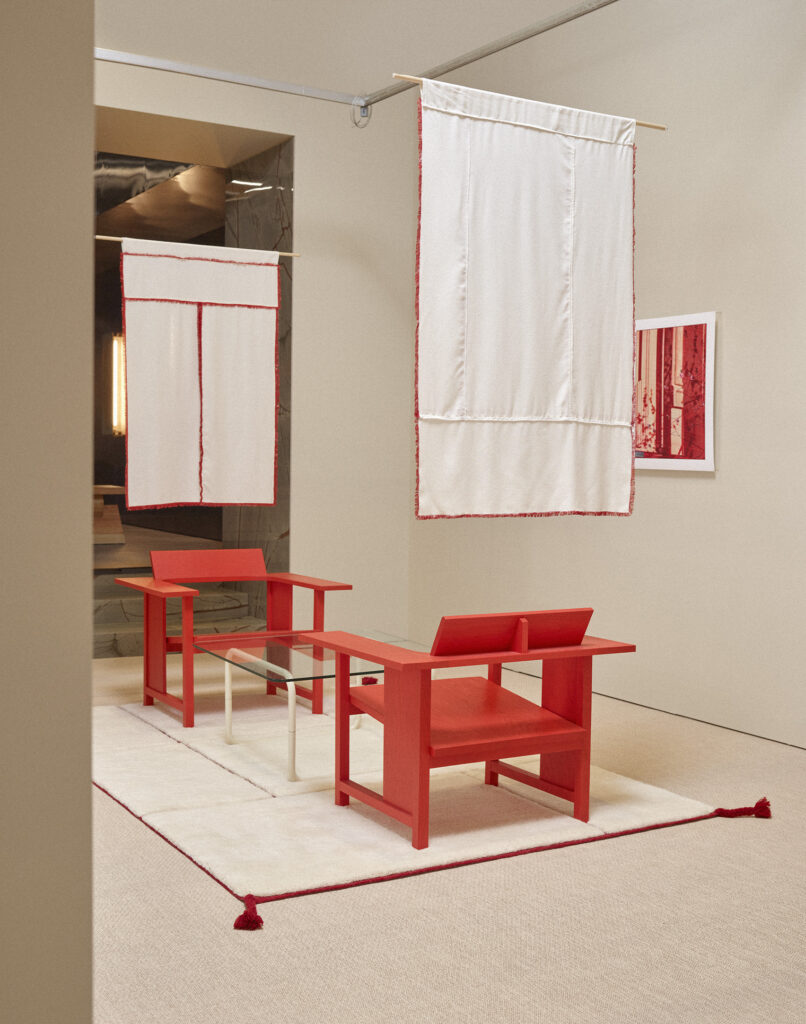 We're supper happy to introduce the rug that's stealing the spotlight: LINE 03, a hand-knotted wool wonder with a dash of ravishing red. This showstopper debuted at Habitare 2023 main exhibition "Together", courtesy of the genius minds at Studio Plenty.
The Habitare main exhibition's theme, "Together," reminds us that in today's world, we not only crave togetherness but also bear the responsibility of nurturing both our environment and one another, hand in hand.
Our hand-knotted wool rug perfectly embodies the spirit of "Together". It's not just a rug; it's a masterpiece of cooperation and sustainability. Designed in Finland and  hand-knotted in India by skilled artisans, it represents the beauty of human connection and craftsmanship.
We are firm believers in the notion that truly sustainable products are endowed with compelling narratives. These products emerge from a fusion of necessity and creativity, crafted with the finest materials, evolving into timeless design masterpieces that only improve with the passage of time.
LINE 03 is just that. It is the fiery, bold sibling in our rug family—a sizzling red twist on our classic design. It marries the lush, natural white shaggy pile with deep red lines that don't just make a statement; they stage a full-blown drama of passion underfoot. It's like walking on a passionate love story, one step at a time, without the need for a script.
LINE 03 is available for pre-order, you can shop it here.