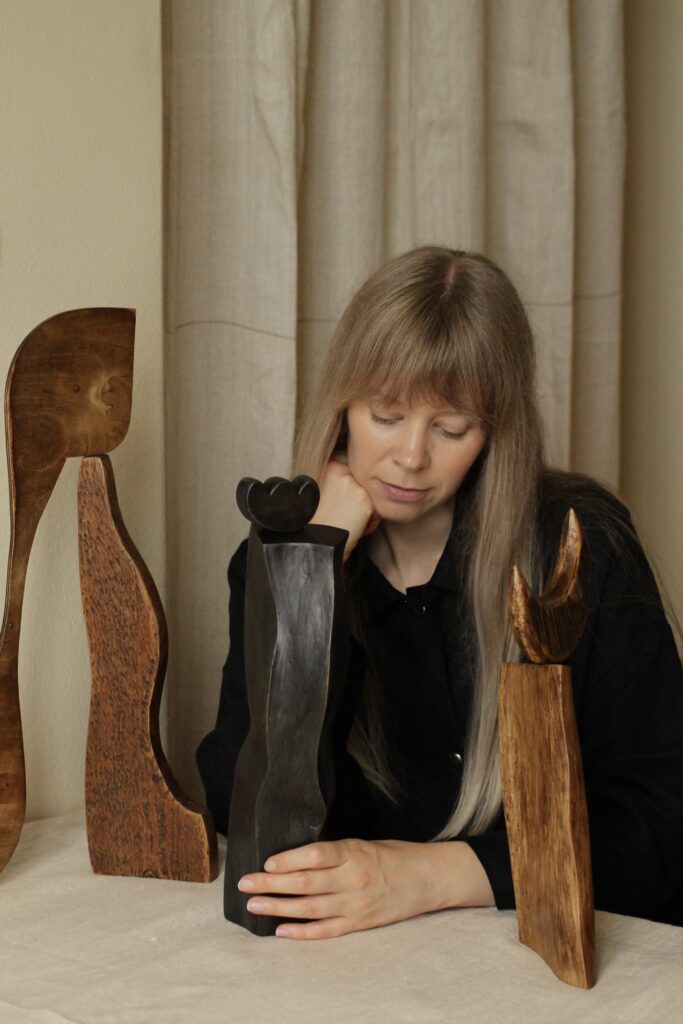 In an innovative celebration of creativity and sustainability, Woven Works store will host an extraordinary art collection crafted entirely from salvaged wood. Set amidst the backdrop of the store's exquisite rug offerings, this fusion of salvaged wood sculptures and vibrant textiles promises a captivating visual experience that speaks to both art enthusiasts and rug lovers.
Heli Juuti (b.1986) is a Helsinki-based artist and designer. She uses salvaged wooden material such as logs and offcuts to make sculptures. Her art production includes editing, pairing and reworking salvaged pieces into visually abstract entities that may yet play with some recognisable forms. The wood is worked using a set of traditional hand carving tools through a largely intuitive and improvisational process according to the existing form, the grain and surface of the material.

Heli feels drawn to vernacular objects and folk art, and seeks inspiration from the aesthetics of the European sacral architecture such as medieval churches and monasteries – particularly from the Neo-Gothic wooden furnishing they preserve.
"With my sculptures I'm seeking to find an intriguing equilibrium between visually modern and aged – I hope that the form and finish create an illusion of age and history."
The wooden material used in the exhibition is a mix of oak, juniper and offcuts. The oak originates from Kytäjän Kartano. The juniper was cut down in the 80's, the cuts had been stored by a local craftsman and were now donated by a friend.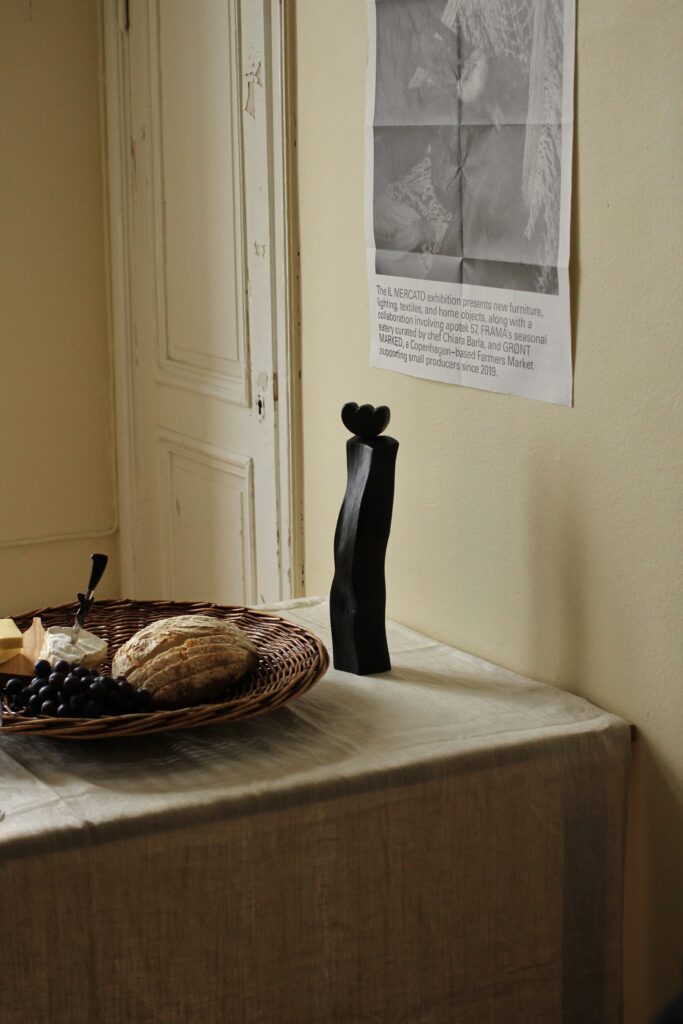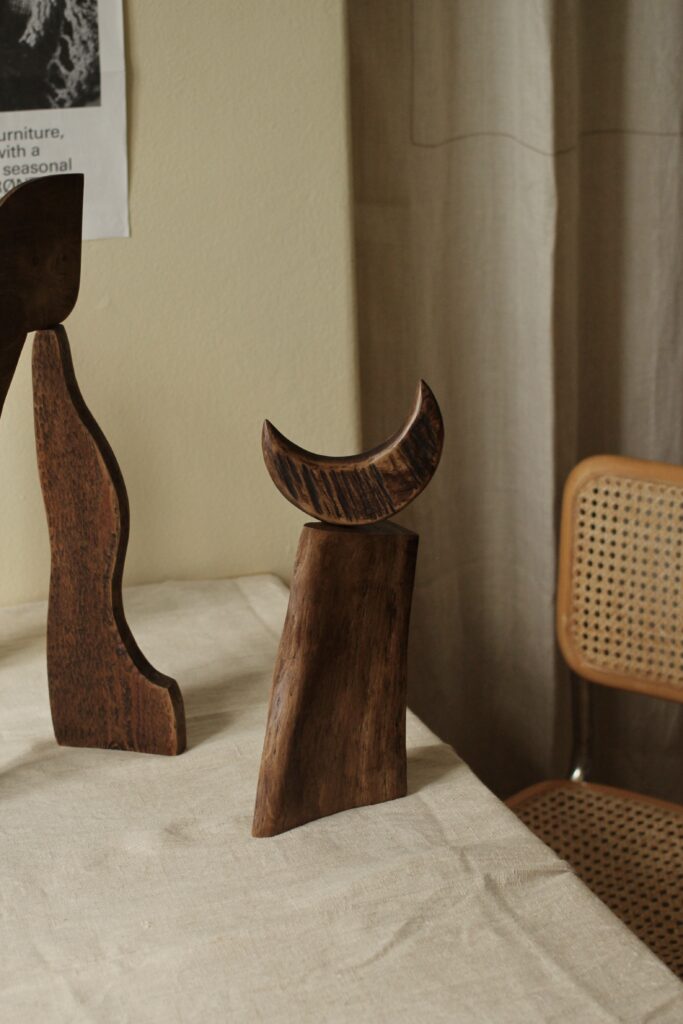 The exhibition will be launched on Thursday September 14th. The launch event will commence at 5pm and extend until 7pm.
Attendees will have the option to enjoy a variety of beverages from Coolhead brewery and Splend to quench their thirst. We look forward to raising a glass with you and toasting to the creativity that awaits us at this extraordinary event.
What? Launch of the Equilibrium by Heli Juuti
Where? Fredrikinkatu 22 Helsinki
When? Thursday September 14th 17-19
Who? Our team, Heli and selected guests
Exhibition will last until September 30th. All artworks are for sale.
Photos: Roosa Rauatmaa Photographs courtesy of Gemma Media & Atelier @gemmamedia